How to Create and Sell NFTs on OpenSea's New Studio
Welcome to this comprehensive guide on creating and selling NFTs on OpenSea, particularly focusing on its new feature – the OpenSea Studio.
OpenSea's New Addition: The Studio
OpenSea has recently introduced a revamped interface called the OpenSea Studio.
This new platform eases the process of minting and managing your NFTs.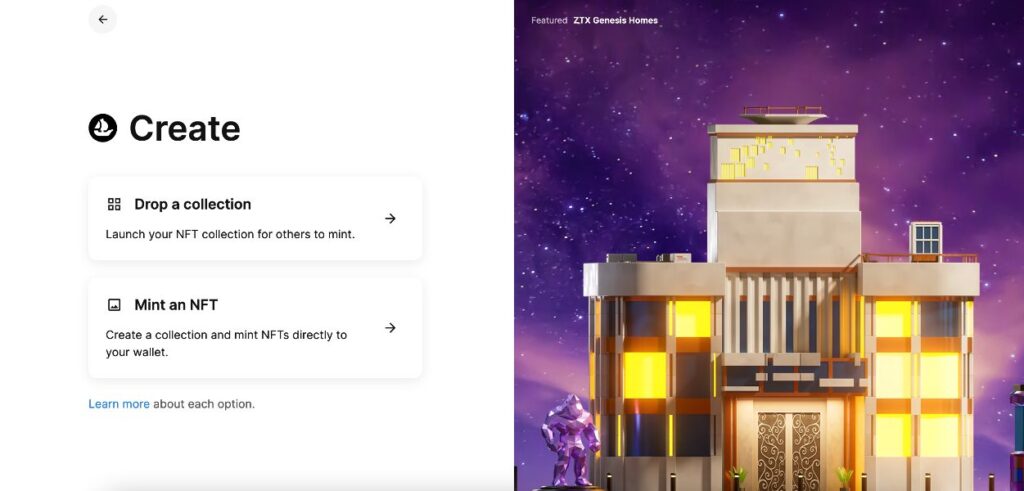 Logging Into OpenSea:

For crypto beginners, the first step is to have a MetaMask wallet. It's a Chrome extension crypto wallet.

Creating Your First NFT:

On OpenSea, navigate to the creation section.
Click on 'mint' to start the NFT creation process.
Choose from existing collections or create a new one.
For creating a new collection, provide details like the logo, name, and related media.

Details About Contracts:

Contracts are like stores for all the NFTs in a collection.
Ethereum is the most popular blockchain for these contracts but also the priciest due to gas fees.
Cheaper alternatives include L2s (Layer 2 solutions) like Arbitrum or Polygon that scale Ethereum.

Adding More to Your Collection:

You can add more NFTs to your collection by selecting the collection and minting additional pieces.
This can be done individually or in batches.

Promoting and Selling Your NFTs:

Given the saturation in the market, merely creating an NFT doesn't guarantee a sale.
Boost your visibility by engaging on platforms like Twitter, Instagram, and Discord.
Establish a connection with potential buyers and let your story resonate with them.

The Detailed Creation Process:

OpenSea offers two main minting options: Limited Edition and Open Edition.
Limited Edition: Suitable if you have unique images for each NFT, e.g., a series of 1,000 distinct pieces.
Open Edition: Ideal for a singular image available for multiple minting. This is often used for community gatekeeping, like a Discord server membership.

Importance of Individual Contracts:

OpenSea's shift towards individual contracts is a boon. Collectors often value individual contracts as they provide a clearer history and provenance.
Final Thoughts:
NFTs have opened a world of possibilities for artists and creators. OpenSea's new Studio feature further simplifies the process, making it more accessible to both new and experienced users. However, creating the NFT is just the start. Engaging with potential buyers and building a community around your art will be crucial in standing out in this dynamic market.
Happy minting!
Watch my full tutorial on creating NFTs on YouTube: